More Events
Tickets are available at the Dekker Centre Box Office
Fri, October 12 2018 to Mon, July 1 2019 - 8:00 PM to 10:00 PM
Dinner & The Dekker
Theatre
Everyone deserves a special night out, so the Dekker Centre is starting a new program: Dinner and the Dekker. Like the classic date 'dinner and a movie', Dinner and the Dekker creates an experience, and enriches each show.
More Info
Buy Tickets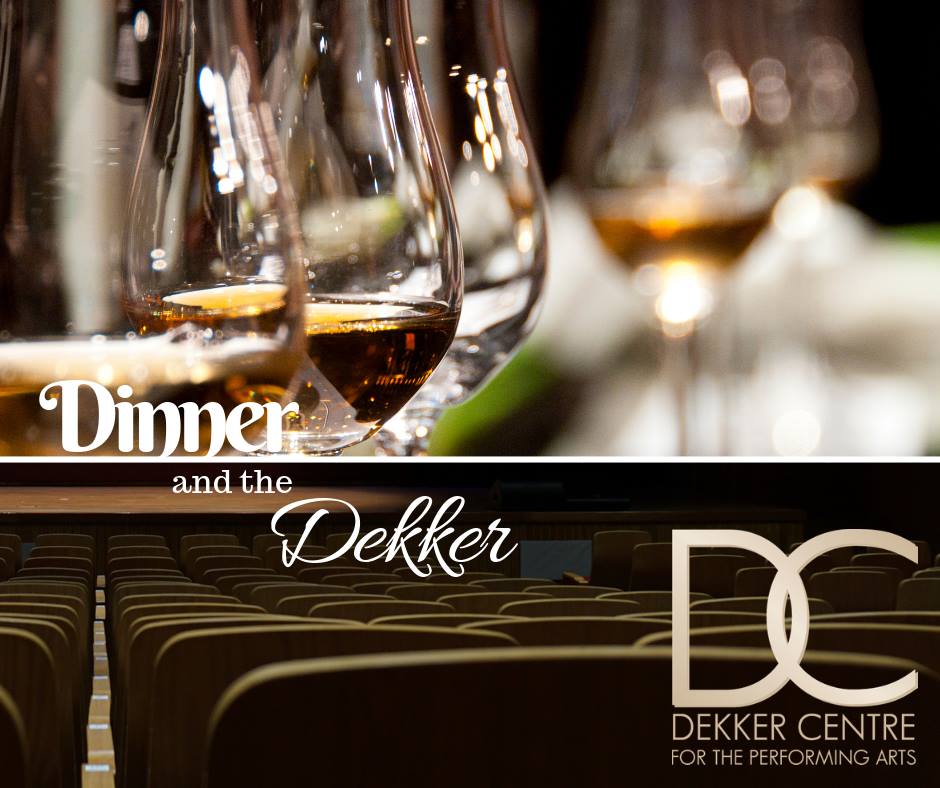 Wed, December 12 2018, 6:30 PM to 9:00 PM
NBCHS - A Christmas Carol
Theatre
A Christmas Carol Wednesday December 12, 2018 Presented by the North Battleford Comprehensive High School Drama Club.
More Info
Buy Tickets
Thu, December 13 2018, 8:00 PM to 10:00 PM
Saskatoon Jazz Orchestra
Theatre
The SJO brings the beloved christmas classic The Nutcracker Suite alongside Duke Ellington's jazz take on it. A night of holiday cheer and a jazzy good time.
More Info
Buy Tickets